Monday, 7. July 2008
Pixeleye vs. Mat Hoffman: BMX Legende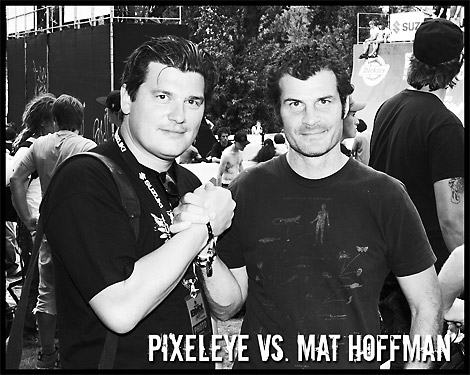 ... link
Tuesday, 13. May 2008
Pixeleye vs. Darth Vader
Letzten Freitag hab ich übrigens Darth Vader getroffen.
Also den Schauspieler
David Prowse
, der Darth Vader in den legendären ersten drei Star Wars Filmen verkörpert hat. Ich weilte mit dem Chefredakteur vom Kinkats Magazin in Mülheim, wo Prowse sich zwecks Star Wars Convention aufhielt.
Im Biergarten plauderte Darth Vader über eine halbe Stunde aus dem Nähkästchen und beantwortete ausgiebig und mit viel Spass die Interviewfragen. Großes Gelächter übrigens, als ich versuchte mein Bierglas mit Jedikräften in meine Richtung zu bewegen
und Darth nur meinte: "May the force be with you"!
Ein Interview erscheint in der dritten Ausgabe des
Kinkats Magazin
... link
Monday, 18. February 2008
The Heroin Diaries: A Year in the Life of a Shattered Rock Star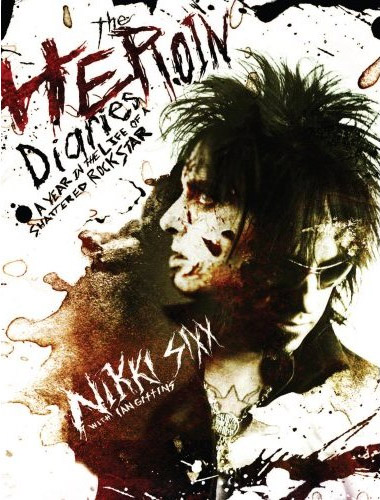 The Heroin Diaries: A Year in the Life of a Shattered Rock Star
by Nikki Sixx (Mötley Crüe)
In one of the most unique memoirs of addiction ever published, Mötley Crüe's Nikki Sixx shares mesmerizing diary entries from the year he spiraled out of control in a haze of heroin and cocaine, presented alongside riveting commentary from people who were there at the time, and from Nikki himself.
When Mötley Crüe was at the height of its fame, there wasn't any drug Nikki Sixx wouldn't do. He spent days -- sometimes alone, sometimes with other addicts, friends, and lovers -- in a coke and heroin-fueled daze. The highs were high, and Nikki's journal entries reveal some euphoria and joy. But the lows were lower, often ending with Nikki in his closet, surrounded by drug paraphernalia and wrapped in paranoid delusions.
Here, Nikki shares those diary entries -- some poetic, some scatterbrained, some bizarre -- and reflects on that time. Joining him are Tommy Lee, Vince Neil, Mick Mars, Slash, Rick Nielsen, Bob Rock, and a host of ex-managers, ex-lovers, and more.
Brutally honest, utterly riveting, and shockingly moving, The Heroin Diaries follows Nikki during the year he plunged to rock bottom -- and his courageous decision to pick himself up and start living again.
... link