Wednesday, 20. April 2011
Flake & Flames - Kustom Kulture Movie // Kick-off in Vegas
Today is Kick-off in Vegas for our
Flake & Flames
- Kustom Kulture Film, producer
Jesper Bram
reported: "We where out doing an interview with Bob Spina in Vegas today. Super cool guy with more than 50 years of experience to share. We got lots of great stuff in the box."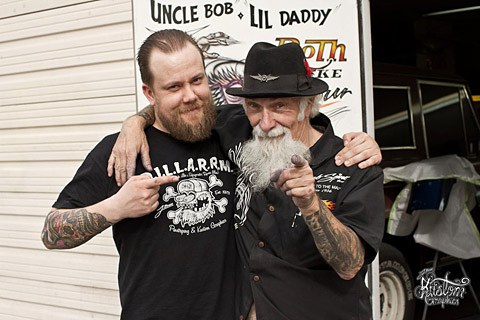 http://www.flakeandflames.com
https://www.facebook.com/flakeandflames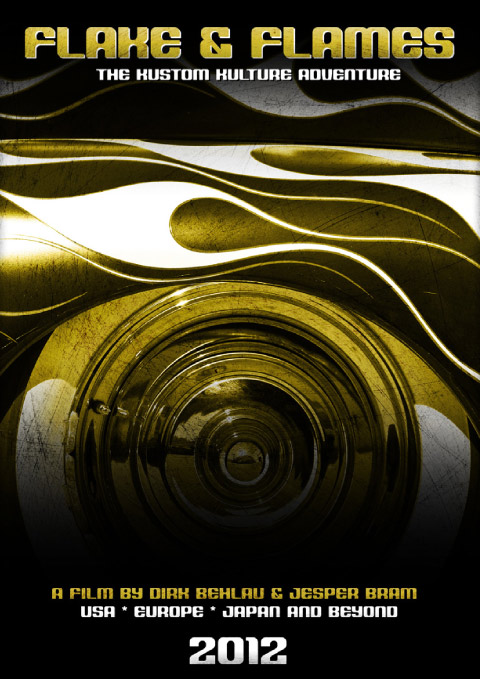 About the film
"The world famous Kool Lifestyle Photographer Dirk "The Pixeleye" Behlau and the acclaimed Pinstriper and Artist, Jesper Bram join forces on an astonishing adventure to make a feature length documentary Film about the Kustom Kulture movement around the globe."
Dirk and Jesper will spend a year going from California through Europe and end in Japan in search of the coolest Kustom Kulture people and events on the planet. Picking the brains of living legends, up and coming artists and builders within the culture.
The guys seek out some of the hottest Kustom Kulture spots and get some of the worlds best car and motorcycle builders, tattoo artists, pinstripers, custom painters and pin-up models to share their tricks and experience.
Facts about the film
Language: English
75min. Feature length documentary
The film is an independent production
Material for the film will be shot during 2011, in U.S., EU, & Japan.
The film will be released world wide on DVD and Blu-ray in 2012.
During 2012 the film will be available for select festivals
The film will be available to the public through a wide network of international distributors.
For an updated list of featured artists and fabricators please see the Feature List
Who are these two morons?
Dirk Behlau, aka "The Pixeleye", born in 1971, is an internationally acclaimed designer and photographer from Cologne/Germany. Since 1999, he has created individual high-class solutions for international customers and magazines in his design-studio "Pixeleye Interactive".
Dirk Behlau has previously directed the DVD "Drag Racing – Turtman Switzerland 2007", as well as shot several trailers and teasers for the legendary finnish rockband Leningrad Cowboys and other bands.
Jesper Bram, born 1973 is a renowned Danish pinstriper and artist. He has a strong background in advertising and holds multiple awards and nominations in graphic design. As an entrepreneur, Jesper has been involved in several large scale international projects since the mid nineties. Jesper has been into custom cars and motorcycles since childhood and has been drawing just as long. In 2009 he founded his automotive pinstriping and design studio J.Bram Kustom Graphics.
... link