Monday, 20. December 2004
Invasion Los Angeles
Das
neue Buch
des französischen Konzeptkünstlers "Invader" ist verfügbar!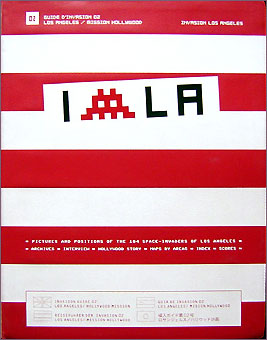 160 PAGES
8 X 10,5 Inch
SILK SCREEENED PLASTIC COVER
2000 COPIES
LANGUAGE: FRENCH / ENGLISH
Euro 55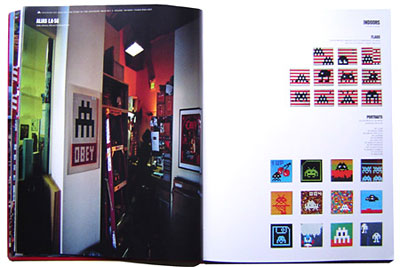 This second invasion guide presents the invasion of Los Angeles. Pictures, documentation, maps, Index, and the Hollywood mission Repport.
... link
Friday, 16. January 2004
Die Gestalten Verlag: Neue Veröffentlichungen
Gerade ist der neue "
Die Gestalten Verlag
" Übersichtskatalog für das Frühjahr 2004 gekommen. Neu Releases 2004 sind u.a. Sonic (Mai), Lingua Universalis (März), Die Schöpfung (Juni), rosebud 5 (April), Mouse on Mars: doku/fiction (März), Versus (Februar), Lavender (July), Autograf (Mai), House (März), Attack Delay 3 (März).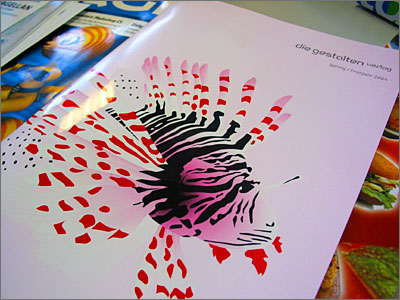 Sieht alles wieder sehr, sehr interessant aus. Ich freu mich schon auf die neuen Bücher, die ohne Zweifel zur Spitze der weltweiten Designbuchelite gehören. :)
... link